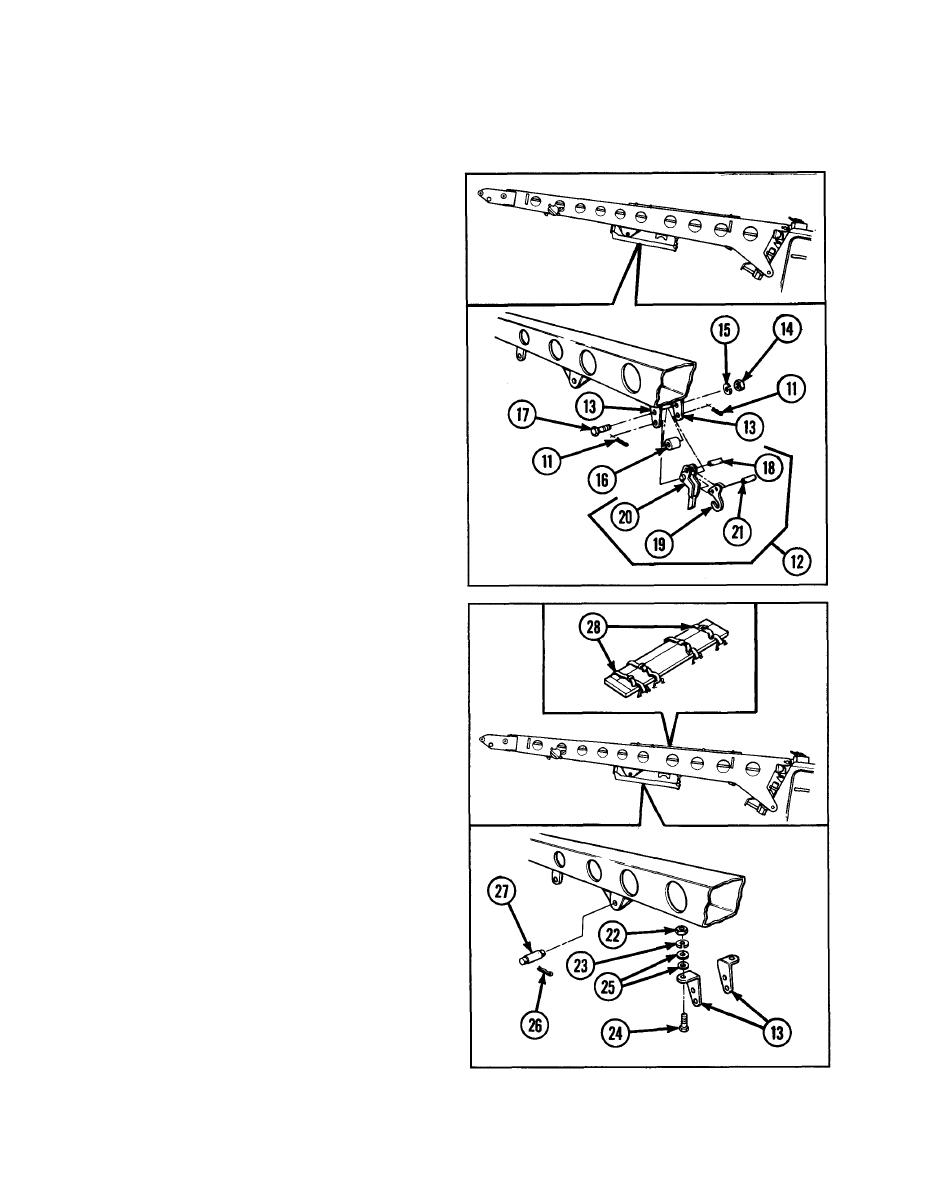 2-93. MAINTENANCE OF EQUIPMENT STOWAGE INSTALLATION, TACKLE STOWAGE
TRAY, AND BOOM TRAY STOWAGE HANDLE (CONT).
Remove hexagon plain nut (14), lock-
Remove headless straight pin (18) and
handle hook (19) from handle (20).
Remove

two

hexagon plain nuts (22),
two

Iockwashers (23),

two

hexagon
capscrews (24), four flat washers (25),
and

two

boom tray angle brackets (13).
Remove

two

Iockpins (26) and headless