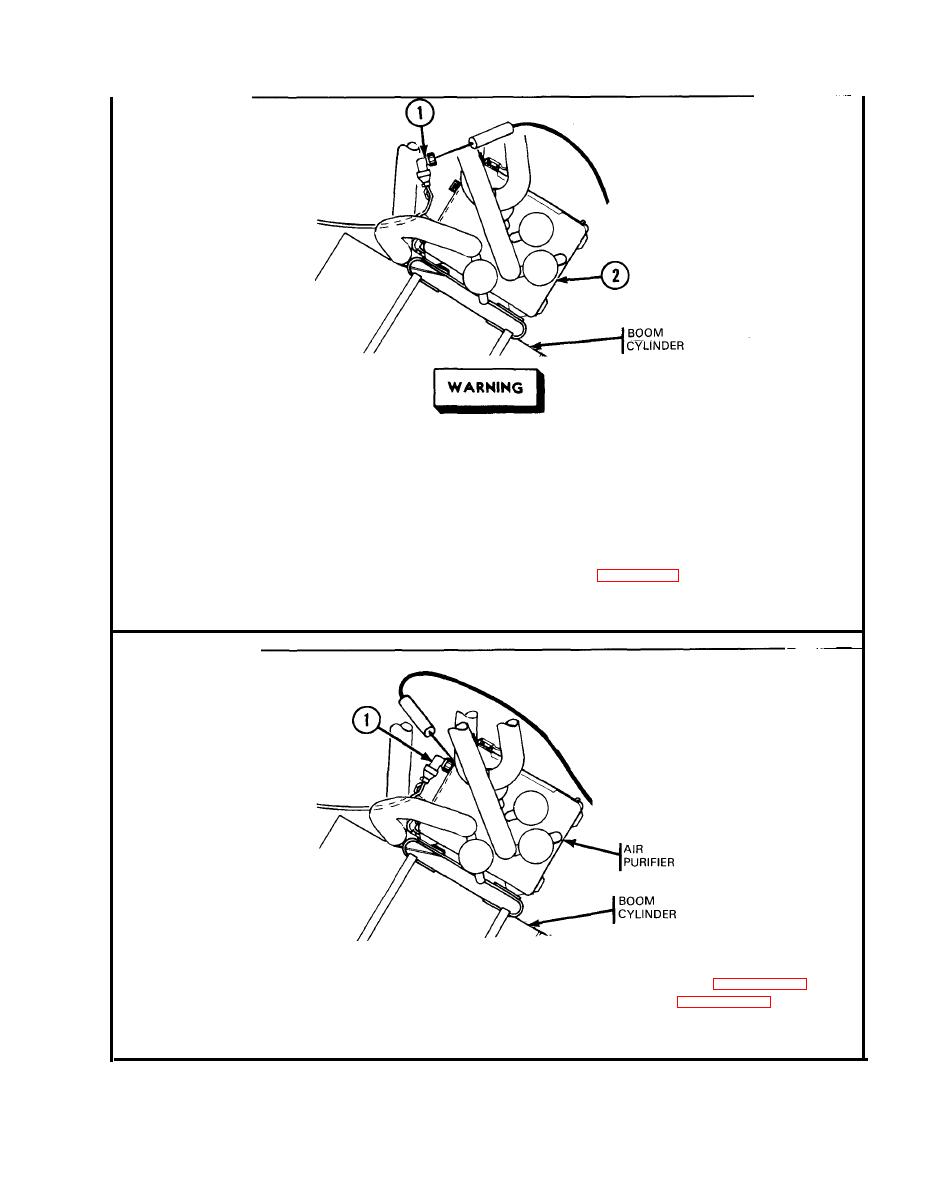 Make sure MASTER

switch

is OFF

before

repairing electrical com-
ponents. Failure to observe this

warning

could result in injury to
Step 7.
Disconnect connector (1) (lead 415) from air purifier (2) motor. Place red
probe in connector. Ground black probe. Set MASTER switch ON. Set AIR
PURIFIER SWITCH ON. If multimeter indicates about 24

volts,

go to step 8.
If multimeter indicates no voltage, repair lead 415

between

air

purifier
motor and AIR PURIFIER SWITCH, refer to page 2-66. Set MASTER switch
Step 8.
Place red probe on air
purifier
connector
(1).
Ground black probe. If
multimeter indicates continuity, replace air

purifier,

refer

to page 2-309.
multimeter indicates

infinity,

repair GND lead,

refer

to page 2-302.