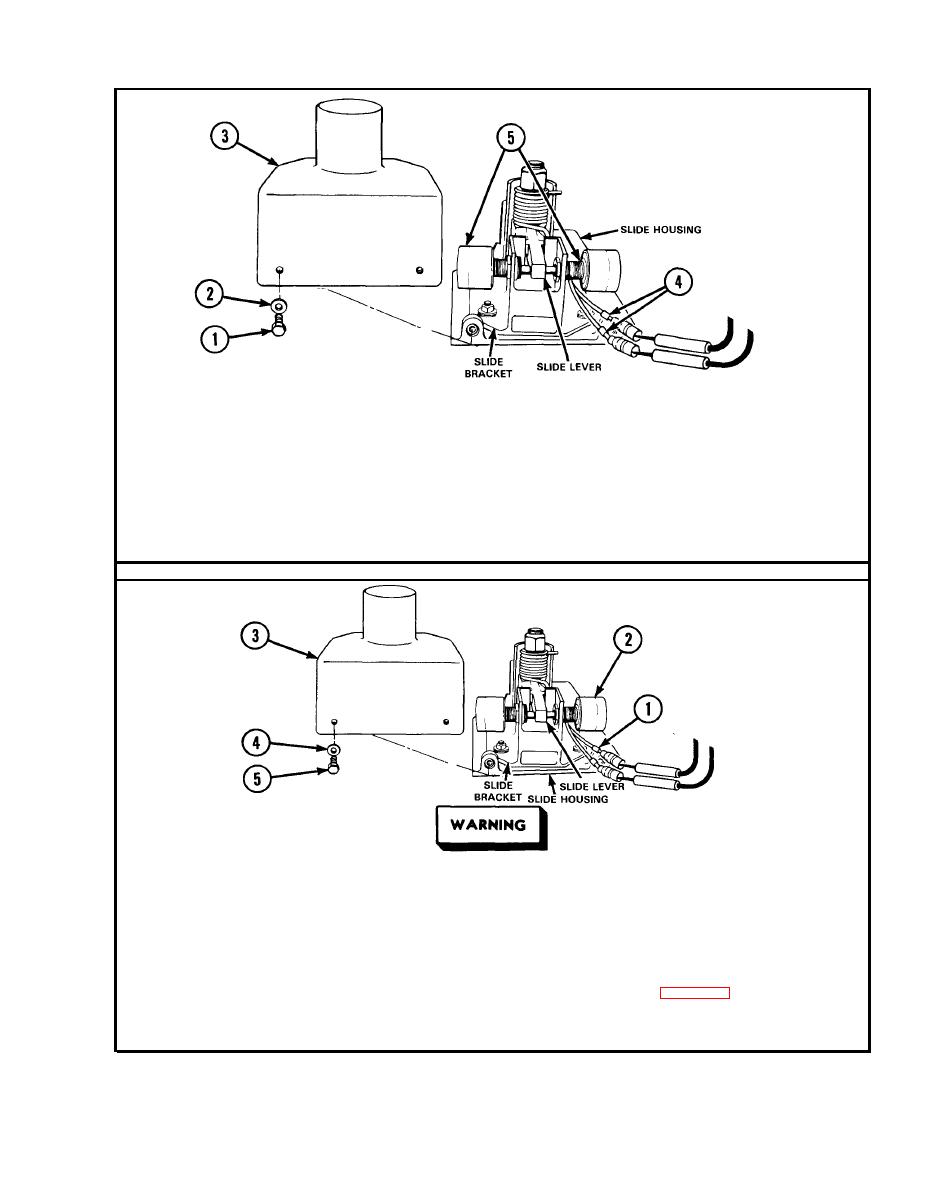 (2) Level wind traverses cab in only one direction.
Remove three

screws

(1),

three

washers

(2),

and

cover

(3)

for

access

to
sensing switches. Disconnect leads 480 (4) from sensing switch (5) of the
inoperative traversing circuit. Connect multimeter to sensing switch. Press
sensing

switch

to close. If multimeter indicates continuity, go to step 2. If
multimeter indicates infinity, notify direct support maintenance

for

replace-
ment of sensing switches. Connect leads.
Make sure MASTER

switch

is OFF

before

repairing electrical com-
ponents. Failure to observe this

warning

could result in injury to
ON. Set LEVEL WIND

switch

ON. If multimeter indicates about 24

volts,

go
to step 3. If multimeter indicates no voltage, repair lead 480

between

sens-
ing switch (2) and LEVEL WIND switch, refer to page 2-66. Set MASTER